FREE Muscle Building Workouts
Old School Results Meet Computer Science
The Fastest Way To Build Muscle and Get Ripped!
Enter your first name and a valid email address
for free instant access to this amazing workout program.

Secrets of Vince Gironda eBook

Click Here Now!
William Holden Workout
Vince Gironda said about William Holden "When he trained at my gym, he looked like he took care of himself. Bill was refined and businesslike and appeared not to enjoy being in the limelight."
William Holden was given that name by his producer when making one of his first movies, William Holden was actually born William Franklin Beedle, Jr. on April 17, 1918 in O'Fallon, Illinois USA. William became an American actor who turned into one of the biggest box-office hits right through the 1950s and the 1970s. William won an Academy Award, for his role in Stalag 17 in 1953, and the Prime-time Emmy Award for his role in The Blue Knight TV series done in 1973.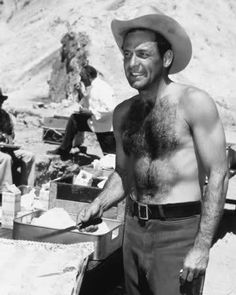 William acted in what later turned out to be cult movies and for more than a few years, starring in Hollywood's most critically acclaimed and popular masterpieces like Sunset Boulevard, Sabrina, and The Bridge on the River Kwai, or The Wild Bunch and Picnic.
In fact, it was for the movie Picnic that William needed to increase his body mass as quickly as he could. He did what all big movie stars do when they need to gain muscle, he contacted the Iron Guru, Vince Gironda. The first thing Vince explained to William was that no matter how desperate he was to gain muscle Vince would never endorse steroids.
With less than three months before the shooting of Picnic started Vince did not have a lot of time, without using steroids. But Vince had seen his 4 X 4, 6 X 6, and 8 X 8 routine work very well on other people. So Vince told William to shorten the cycles by two weeks so that by the time they starting shooting the movie William would be coming to the end of his last 8 X 8 cycle.
William did not win an award for Picnic but he was voted one of the "Top 10 Stars of the Year", he won that award six times between 1954 and 1961. William also appeared on the "American Film Institute's list of 25 greatest male stars of Classic Hollywood Cinema".
William got his name Holden from his assistant director/scout called Harold Winston when they made the first box-office hit William was called "Golden Boy". It was just after Harold had got divorced from an actress called Gloria Holden, that he still carried a torch after the divorce. Winston had discovered "Golden Boy" so he felt justified by changing it.
Secrets of Vince Gironda eBook

Click Here Now!