FREE Muscle Building Workouts
Old School Results Meet Computer Science
The Fastest Way To Build Muscle and Get Ripped!
Enter your first name and a valid email address
for free instant access to this amazing workout program.

Secrets of Vince Gironda eBook

Click Here Now!
Jeff Goldblum Workout
Jeff Goldblum is very well known for his many movies roles such as Jurassic Park and Independence Day.
He was usually in great physical shape for his movies with a tall and athletically muscular body.
In Jeff's earlier film such as Invasion of Body Snatchers and The Big Chill, he was just a six foot four inch tall skinny guy, but to get ready for his role in David Cronenberg's The Fly, he trained at Vince's Gym under the watchful eye of Vince Gironda, the Iron Guru, Trainer of the Stars.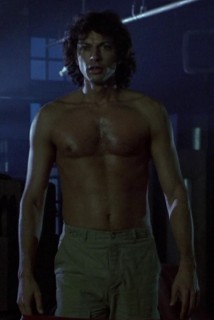 A fellow member of Vince's Gym said "Jeff Goldblum was a great guy, BTW. Compare his body pre "Fly" to in that movie. That was due to Vince. That transformation means more than working with any genetic superior who will likely grow on most routines."
Today, Jeff is in his 60's and still keeps in great shape with a workout that consists of yoga, working out with weights and cardio, he say's he takes 10,000 steps a day.
He doesn't drink or smoke and eats a healthy, natural diet of lean protein, whole grains, vegetables and fruits. He also keeps away from processed foods, fried foods and sugar.
Secrets of Vince Gironda eBook

Click Here Now!