FREE Muscle Building Workouts
Old School Results Meet Computer Science
The Fastest Way To Build Muscle and Get Ripped!
Enter your first name and a valid email address
for free instant access to this amazing workout program.

Secrets of Vince Gironda eBook

Click Here Now!
Erik Estrada Workout
Erik Estrada trained at the famous Vince's Gym in Studio City, California.
Vince Gironda said that Erik Estrada is "The most generous man I have ever trained. He is never so busy that he doesn't have time to talk to his fans."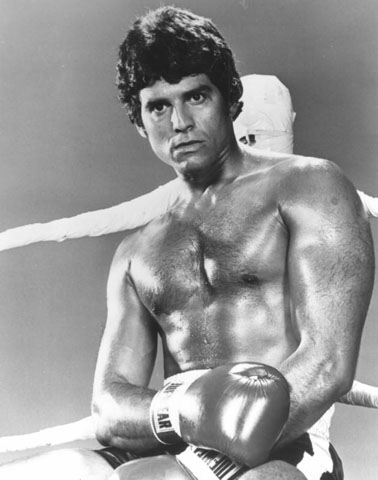 Erik Estrada is a prolific actor who has been making movies for 36 years. Erik went on to capture the hearts of many millions of fans across the world resulting from his 6 year run when he starred in "Chips" as a highway patrol officer called Frank Poncherello.
Erik's first movie he made was a block-buster called "The Cross and the Switchblade" which was made in 1970. Besides a few TV series parts, he played over the years Erik has stared 28 different movies. His latest movie made in 2016 is "El Americano: The Movie".
Erik's success as a movie star is even more impressive when we consider that he grew up on the Upper East Side of Manhattan called Spanish Harlem. Erik did not have an easy childhood because his parents got divorced when Erik was two years old, he has seen his father twice since then. It was his Grandfather who gave him all the parental guidance he needed until he passed on.
Erik genetically puts on weight too quickly so he has been forced to try new diets over the years to see what works best for him. He now openly admits that eating more often speeds up his metabolism and helps him lose fat. He now eats high protein low carbs and is maintaining a good body-fat percentage, somthing he no doubt learned from Vince Gironda.
Erik had discipline instilled in him from an early age which is how he started training on a regular basis. But with a busy acting career making TV series and movies every year, he often found himself with little training equipment on set. Erik then created his own type of workout giving him all the general conditioning he needed while focusing on developing his chest, his back and his triceps.
Pull Ups 3 times 10 reps
Push Ups 3 times 10 reps
Dips 3 times 10 reps
Secrets of Vince Gironda eBook

Click Here Now!