FREE Muscle Building Workouts
Old School Results Meet Computer Science
The Fastest Way To Build Muscle and Get Ripped!
Enter your first name and a valid email address
for free instant access to this amazing workout program.

Secrets of Vince Gironda eBook

Click Here Now!
Denzel Washington Workout
Denzel Washington is another movie star who trained at the famed Vince's Gym before it's doors were closed in 1997.
Denzel Washington is now in his early 60's, and is without a doubt one of the top five fittest Hollywood movie stars. This Academy Award-winning actor has been following a very strict diet and exercise program most of his life. Denzel has experimented with different options over the years but he now trains in a way that will exhaust men who are half his age.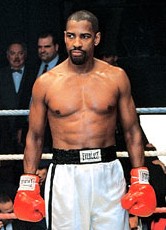 Denzel trains 5 times a week doing 10 very intense rounds of boxing 5 days per week. This combines aerobic exercise with strength training, it is something that Denzel selected because of the benefits. Boxing is tough, you have to be passionate about your own physical health and fitness to maintain and it will burn an extra 1000 calories a day if you train.
As mentioned above Denzel has done his research and he prefers boxing over other methods of losing weight because it is just interval training. Pushing very hard for 3 minutes then resting for 1 minute lets your heart rate slow down a bit, then you repeat the 3 minutes again and again. Training like this burns 20% more fat than all other types of training.
Denzel also trains with weights, because he knows the importance of resistance training. Denzel had educated himself on health and fitness, he has taken full control of his health for years, the rewards can already be seen in a 61-year old man that still trains 5 times a week.
Denzel openly admits that it was a deliberate commitment he made to himself to completely avoid anything which hampers his body's ability to keep at its optimal. He combines his 5 daily boxing sessions a week with a very strict diet based on portion control.
His diet is mainly high protein, low carb foods which help him to maintain lean muscle mass plus a low body-fat. High protein foods like chicken, turkey, fish and lean meat with clean carbohydrates like brown rice and other whole grains.
Secrets of Vince Gironda eBook

Click Here Now!