FREE Muscle Building Workouts
Old School Results Meet Computer Science
The Fastest Way To Build Muscle and Get Ripped!
Enter your first name and a valid email address
for free instant access to this amazing workout program.

Secrets of Vince Gironda eBook

Click Here Now!
David Carradine Workout
Vince Gironda said about David Carradine "Mr. Mysterious. David always trained in the late hours and kept his thoughts to himself."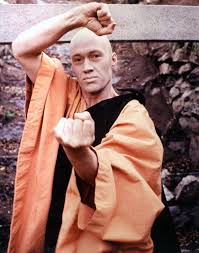 David Carradine was born in Hollywood, California, on December 8th 1936 as John Arthur Carradine, his father was the legendary actor John Carradine. David Carradine was a dedicated martial artist for years, he started karate as a kid and just never stopped.
David is best known for a leading role he played as a peace-loving, Shaolin monk called Kwai Chang Caine. It was a television series launched in the early 1970s all about Kung Fu. Although David did teach himself some Kung Fu it was not his choice of style in the martial arts but it taught him about movement.
Kung Fu means "to know what to do", and it still remains the most intelligent type of exercise that has ever been developed. Unlike most of the exercises today, this type of exercise offers lasting benefits by achieving a heightened mental and physical awareness. The more one can practice it, the greater the rewards.
Before David died on June 3, 2009 he had taught an introduction to Chi Kung and still has a video learning course online for the introduction to Tai Chi which he practiced daily for years. He also offered a well-attended course on an introduction to Kung Chi which explained the benefits of Kung Fu.
David was also nominated for 4 Golden Globe Awards, for projects like his television series Kung Fu (1972–1975), for the Woody Guthrie biopic Bound movie, for the film Glory (1976) and for a mini-series called North and South (1985).
David also once received the award for the hardest working actor in Hollywood. He did a lot of work that the public have never seen because when he died in 2009 he still had over a dozen different films in "post-production". Although most of these movies he just plays a small part and cameos that went directly to DVD productions.
When David knocked on Vince Gironda's door to get advice on strength and core maintenance he already knew a lot about the discipline required for training on a regular basis. In Vince's own words it was a simple trick to teach David correct technique because of his body-awareness he had.
To give you an idea of the type of training that David would do on a regular basis it includes the following descriptions with benefits.
1. The Snake: Stretching Movements (Flexibility)
2. The Tiger: Stance Type Training (Stability)
3. The Leopard: Kicking Movements (Agility)
4. The Crane: Combination Movements (Timing)
5. The Dragon: Philosophy depicting strength of Spirit
Secrets of Vince Gironda eBook

Click Here Now!